18% of employed Haitians work in the tourism sector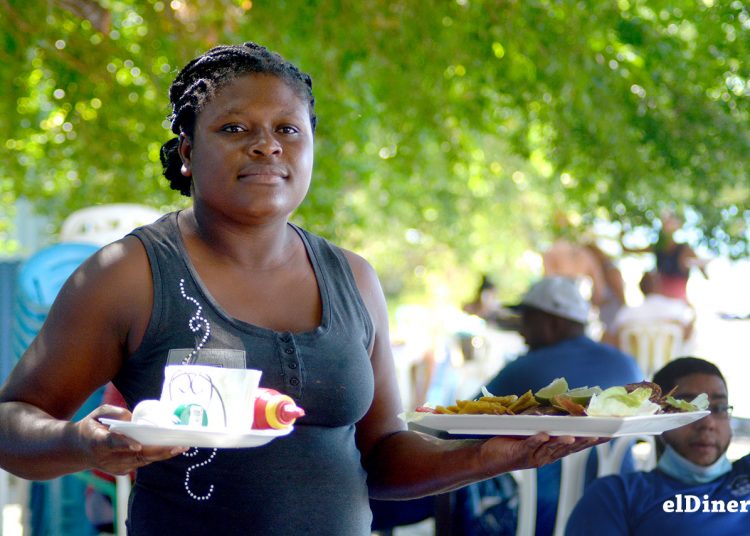 Santo Domingo.- People migrate to the Dominican Republic for various reasons, including job opportunities and the prospect of a better economic future. According to data from the National Migration Institute, there are 357,024 immigrants working in the country, with the majority, 82.7%, originating from Haiti (295,377).
The main sectors that employ these immigrants are agriculture and livestock (120,530), commerce (95,432), and tourism (69,975). In the tourism sector, 18.3% of employed Haitian migrants work in activities related to hotels, bars, and restaurants, often due to their proficiency in multiple languages, accounting for 54,327 workers.
However, there is a notable income disparity among these workers. Haitian migrants earn an average monthly income of RD$11,962, while those born in other countries earn RD$18,180, resulting in a difference of RD$6,218 in certain tourism-related activities. Descendants of foreigners earn a monthly salary of RD$14,237.
The tourism industry in the Dominican Republic plays a significant role in the labor market, with 388,211 jobs generated in the first quarter of 2023, as the Dominican Central Bank reported. However, more than half of these jobs, 51.2%, are in the informal sector (198,992), with the remaining 48.7% in the formal sector (189,219). There has been a 12.9% growth in tourism jobs in the informal market, indicating an increase from 169,479 positions in January-March 2018 to 191,422 in the same period of 2022.
To cater to the 5,544,778 tourists expected to visit the Dominican Republic from January to August 2023, 388,211 workers are needed across various roles in the tourism sector. Proficiency in foreign languages and technical training are essential for many of these positions.
The challenge faced by the tourism industry is not only attracting investments but also ensuring that the available human capital delivers high-quality services and an excellent overall experience for tourists. Rafael Santos Badía, the director of the National Institute of Professional Technical Training (Infotep), emphasized the importance of updating and modernizing the educational offerings to align them with the needs of the labor market.
Badía mentioned the necessity of developing technical personnel, especially in regions like Enriquillo, to meet the growing tourism demands. He emphasized that the state entity is actively working on creating a national tourist route and implementing training programs for vendors to enhance the tourism experience along these routes.
Furthermore, only 6.6% of the 104,031 formal companies registered until June 2023 are engaged in accommodation and food services, according to the National Statistics Office (ONE). This underscores the importance of training and development to enhance competitiveness in the tourism sector. Rafael Nazario, the executive director of the Barahona Tourism and Productive Cluster, emphasized the significance of training programs for SMEs to expand their businesses and improve service quality in the tourism sector.