Anti-arson guards continue at Puerto Plata's trash dump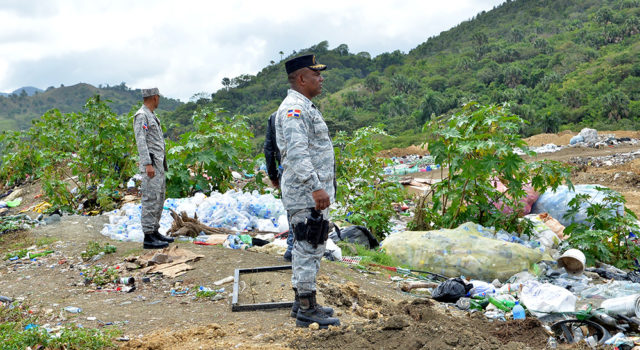 PoP trash dump. Photo courtesy of El Caribe
Puerto Plata.-  The guards deployed at the trash dump to prevent new fires are prepared for the long haul, according to Puerto Plata mayor, Walter Musa.
He said that the military and police force will remain at the site until the landfill is built.
"The container they have will serve as office and dormitory to house the guards," the official told El Caribe.
He said the police and the soldiers will be reinforced with Puerto Plata municipal agents.
The official added that since last week municipal police also guard against arson at the garbage dump ar Maggiolo township, near Maimón and Cofresí two communities home to several hotels and the Amber Cove cruise terminal.