Canadian gunned down in Puerto Plata had drug trafficking links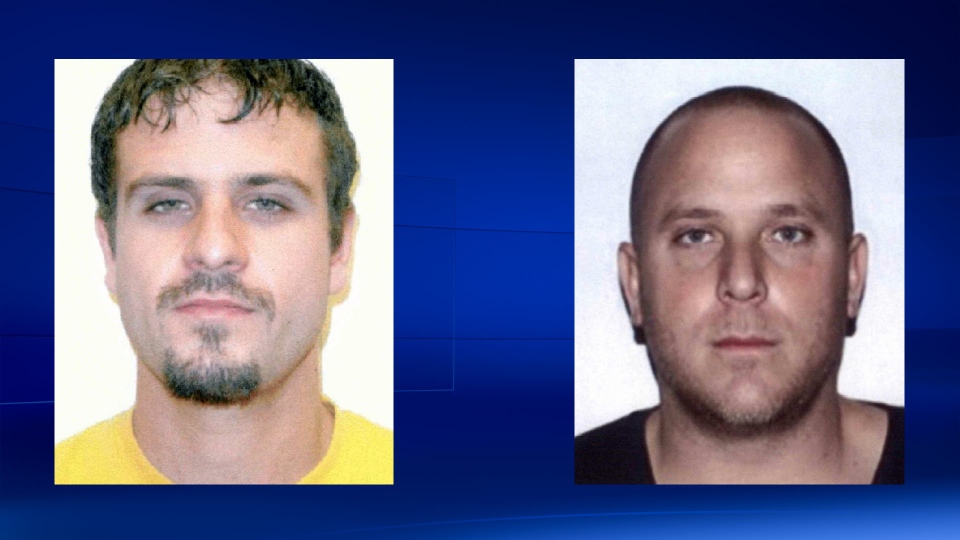 Mathieu Bouchard and Mike Di Battista
Puerto Plata.- Mike Di Battista, a Canadian gunned down in Puerto Plata Sunday night, had links to various drug trafficking organizations, according to the CTV.
Di Batista was shot several times inside his vehicle at the gated community La Mulata, of the Residencial Lomas del Sol sector, in Sosua.
The police said they found two passports, one Italian and one Canadian inside his Hyundai Santa Fe SUV.
CTV News of Montreal reported that in February 4, 2015, Di Battista and Mathieu Bouchard were fugitives wanted in connection with the bust of a mafia group that was "engaged in a sophisticated method of chemically mixing drugs in asphalt, known as a molecular coupling."
The report cites the Royal Canadian Mounted Police, RCMP, which of the seizure of an unusually large cargo of 700 asphalt, which it linked to the so-called Silvano cell, linked in turn with the groups Bastone, the Hell's Angels and De Vito, part of which had been jailed since 2014 as a result of the undercover operation, Project Clemenza.