Representative Adriano Espaillat introduces the Family Reunification Act of 2019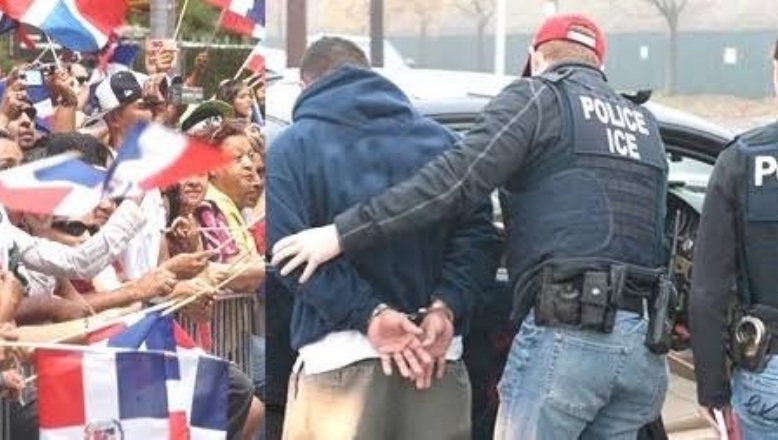 Press Release
WASHINGTON, DC – Today, Representative Adriano Espaillat (NY-13) introduced the Family Reunification Act of 2019, a bill that would help ease the burden on immigrant families and workers by providing them with certainty regarding their status.
"Daily we witness the constant onslaught of attacks to immigrant families by the Trump administration, including the administration's intent to end protections and lawful pathways to citizenship for individuals seeking asylum in America," said Rep. Adriano Espaillat (NY-13). "I refuse to sit quietly while the Trump administration continues to disparage our nation's reputation as the land of hope and opportunity around the world and have introduced the Family Reunification Act of 2019 to lessen the burden immigrant families face in the onslaught of policies being put forth by this administration."
"President Trump's failed immigration policies have forced countless families to live in uncertainty and fear – a stark contradiction to our nation's values," said Rep. Juan Vargas (CA-51). "I am proud to join my friend, Rep. Espaillat, to introduce the Family Reunification Act of 2019 to restore previous protections in our immigration laws and reaffirm our commitment to immigrant families."
"We applaud the introduction of this bill, which restores a commonsense provision in our immigration laws allowing many longtime residents with qualifying family members – and who submit for criminal and other background checks – the opportunity to come out of the shadows and get right with the law," said Carlos A. Guevara, Senior Policy Advisor, UnidosUS. "We urgently need more of these type of sensible measures today more than ever.
American kids live in a household with undocumented parent or other loved one. This bill addresses head on the fact that when they face the prospect of being separated from a parent or caregiver, the future of an entire generation of American children – and the nation who depends on them – are at risk."
The Family Reunification Act will reopen this critical path to legal status, shielding immigrants from the overly punitive three- and 10-year bars, by reopening a long-expired program that allowed individuals with family or employment ties in the United States unlawfully to apply to adjust their status without having to return to their country of origin. Critically, the bill would also shield from removal proceedings any individual who has an application pending with U.S. Customs and Immigration Services or has had an application approved by USCIS but is waiting for a visa to become available. This measure will provide certainty to countless, law-abiding immigrant families. This program enjoyed bipartisan support in the 1990s, but has not been renewed since it expired in 2001.