Military reinforcing the border through Pedernales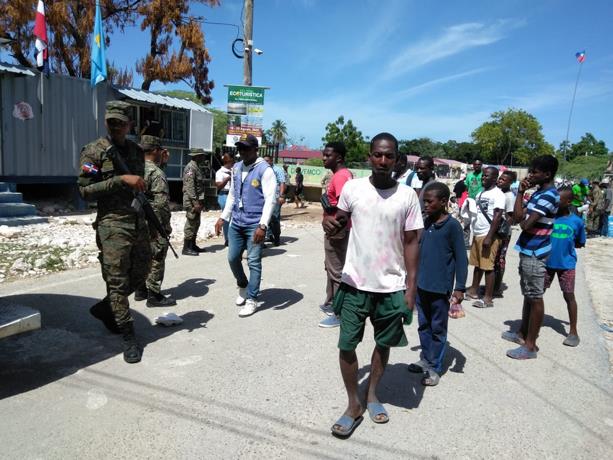 Pedernales, D.R.
The bi-national market between traders from both sides of the border took place yesterday amidst fears that any situation of violence could occur in the border business.
Soldiers of the Cuerpo Especializado en Seguridad Fronteriza Terrestre, Dominican Army, members of the intelligence services C-2, Customs, Migration, and others imposed security measures and dispersed an alleged "thief" who wanted to make a disorder and then steal merchandise, money, and other belongings from the merchants of both sides.
The military assured that everything was under control and that the alleged "thief" had fled to Haiti from the border market. At the same time, the soldiers were seen dispersing young Haitians who were returned by Migration but insisted on returning to this side through a creek between both sides of the border division.
Yesterday was the second day of the market resumption, and it was observed that part of the cubicles where Haitian merchants are placed was empty, as some fled to their territory.
At points
Dead and wounded.
Recently, a Customs guard and a Haitian struggled with a shotgun over the collection of taxes for a plant that wanted to cross from this side into Haiti, which resulted in the death of two of them and the wounding of others.