Weather report for this Sunday, September 25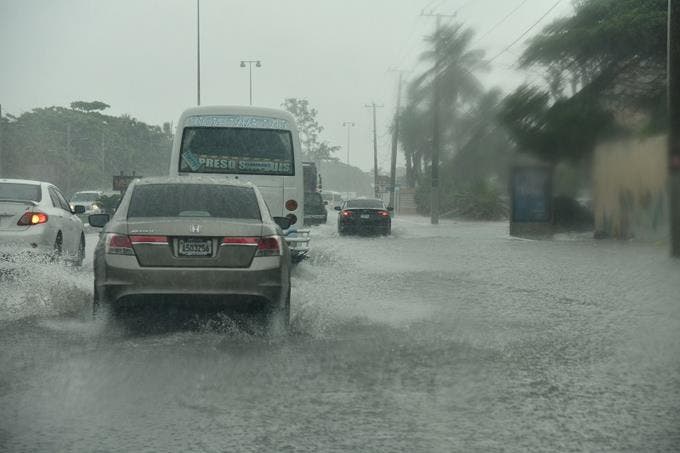 The country under alert.
The National Meteorological Office (Onamet) reported that clouds along with locally heavy downpour activity, thunderstorms, and wind gusts had been concentrated this afternoon in communities of the provinces: Hato Mayor, El Seibo, Monte Plata, Monseñor Nouel, Duarte, María Trinidad Sánchez, Sánchez Ramírez, Santiago, Santiago Rodríguez, Dajabon, Valverde, San Cristóbal, San José de Ocoa, Peravia, Azua, Barahona, Pedernales, Baoruco, Puerto Plata, Espaillat and Monte Cristi due to indirect effects of tropical storm Ian.
During the night, rainfall will gradually reduce towards the interior of the country, with a predominantly cloudy sky to scattered clouds, while it will remain cloudy to partly cloudy with showers and thundershowers in areas of the Caribbean coast.
For this Sunday, Onamete reported that in localities of the southwest, northwest, border area, and the Central Cordillera, in provinces such as Pedernales, San Juan, Elias Piña, Dajabon, and Santiago, partial clouds are expected in the afternoon with heavy downpours, thunderstorms and gusty winds. For isolated areas in the northeast and southeast, weak to moderate rainfall is expected, especially over Hato Mayor, Monte Plata, and Duarte in the afternoon.
"A reduction of rainfall in intensity and frequency over the Dominican Republic is expected due to the incursion of a less humid air mass due to the effects of an anticyclonic system," the agency said.
Meanwhile, Tropical Storm Ian, about 410 kilometers south of Kingston in Jamaica, is headed west at about 26 km/h with maximum sustained winds of 75 kph.
It is located about 735 km north/northeast of the Cape Verde Islands, has maximum sustained winds of 55 kph, and is moving at about 17 kph.
We are permanently monitoring the area of downpours with thunderstorms associated with an active tropical wave, which is located thousands of kilometers west/southwest of the Cape Verde Islands, currently with low potential (20%) to become a tropical cyclone during the next 48 hours. Due to its position and displacement, for the moment, it does not represent danger for the Dominican territory.