Fighting poverty to mitigate the climate crisis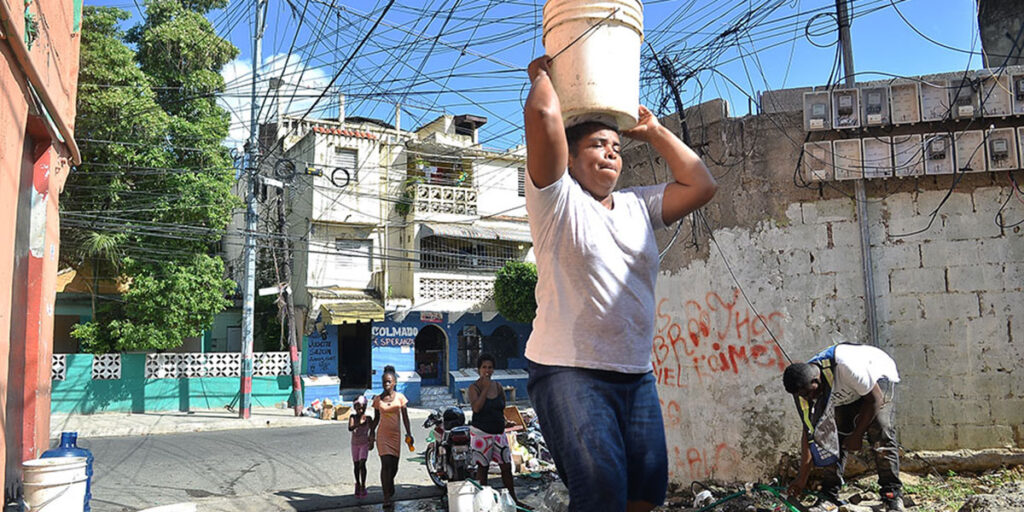 Source: El Caribe
The magnitude and consequences of the global climate crisis affect the Dominican Republic significantly due to its geographical location. However, the "poverty" factor, which brings with it social inequality and a decrease in quality of life, is added as the main trigger in the efforts to mitigate the climate crisis, forcing low-income citizens to generate access to livelihoods at the expense of the environment, reducing the quality of life. According to the Ministry of Economy, Planning, and Development, 3.06% of the population will be in extreme poverty in 2021, up from 23.36% in 2020; general poverty increased by 0.49 percentage points to 23.85%. Similarly, it explains that monetary poverty is directly related to household income, which fell by 3.83% due to the combined effect of an increase in nominal income and inflation, reaching 8.5% in 2021.
In this sense, the importance of creating and improving subsistence means that the most vulnerable, yet fragile, areas are those with weak economic reconstitution processes. In other words, if the quality of life improves and poverty decreases, we may be able to achieve the Sustainable Development Goals (SDGs) within the framework of the 2030 agenda, such as ending poverty, improving health and well-being, reducing inequalities, building sustainable cities and communities, and so on.
The Dominican Republic is facing internal challenges to mitigating the climate crisis, such as the thousands of families that continue to live on river banks and ravines and, in the absence of their means of sanitation and storm drainage, directly contaminate these tributaries, where water resources are also used for basic needs such as cleaning, watering plants, and cooking food, resulting in a spiral of epidemiological disease spread and environmental impact. They have an impact on the national health system and the capacities of medical centers for epidemic and disease control, as well as the actions signed in conventions and agreements to mitigate the consequences of the climate emergency.