Only two people, including his mother, watch over the remains of "Jeffrey Trenza" in Los Alcarrizos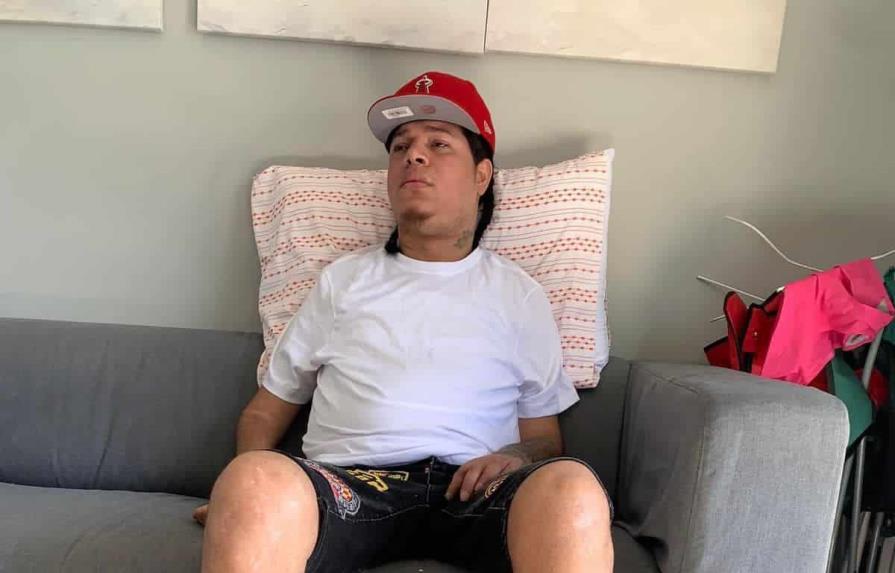 Source: Diario Libre
The wake of Jeffrey Bienvenido Rosa Ferreria, popularly known as "Jeffrey Trenza", who was allegedly one of the leaders of the criminal gang "Los Papo Trenzas", executed by police agents last Tuesday in the Las Mercedes neighborhood, takes place without relatives or mourners. Only the mother and another person, whose identity is unknown, were seen this Friday morning next to the coffin with the remains of the young paraplegic, who had not had mobility in his hands or feet for almost 13 years. In the maternal residence of the deceased, there are empty chairs and, although an orange tarp was placed outside, the area is desolate.
In the presence of journalists, Mrs. Elizabeth Ferreira asked for respect for her son, demanding that members of the press leave her house, without offering details about the place or time of Jeffrey Bienvenido Rosa's burial. In the surroundings of the residence of "Jeffrey Trenzas," there are several units of agents of the National Police, who await the burial of the young man before possible criminal actions the place. 
According to the version of some neighbors, the deceased had been out of the sector for about nine months. That Tuesday the 13th he decided to stop by and talk to his "childhood friends", at which time they were shot dead.
---
Related:
The Los Alcarrizos gang accused of torturing their victims
Shooting leaves six dead in Los Alcarrizos