Cruz Jiminian Foundation fills children of the capital with joy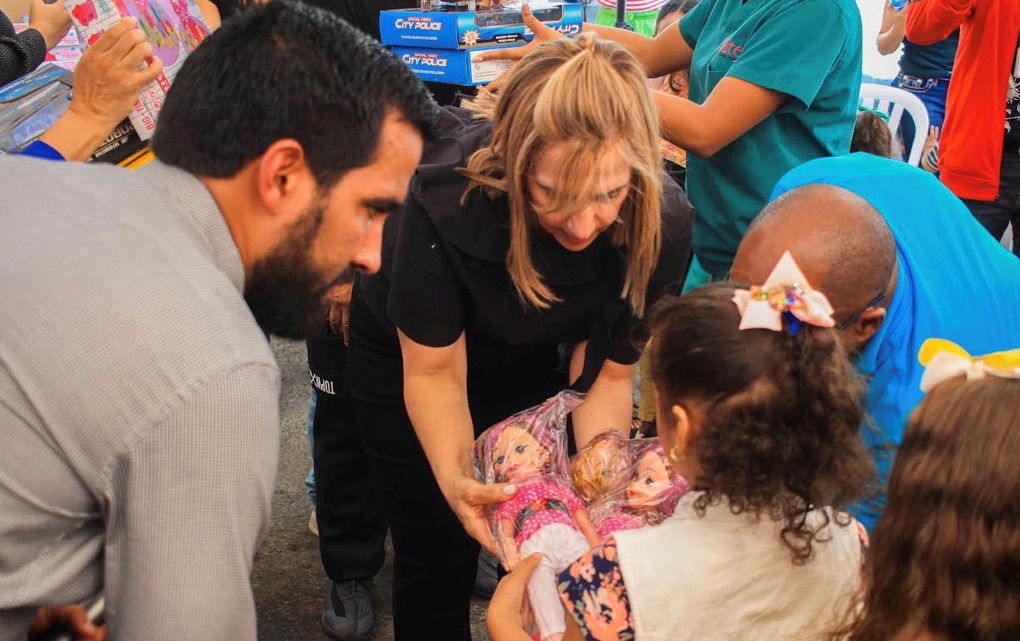 Source: ZDigital
The Cruz Jiminian Foundation, in collaboration with the Lama Foundation, delivered hundreds of toys to boys and girls from Cristo Rey, Capotillo, La Fe, Gualey, Los Rios, Los Guandules, and surrounding areas, to keep the spirit of Christmas alive and cheer hundreds of children from various sectors of the capital. According to a statement, the event took place in a Christian setting, with clowns, animations, games, music, and the presence of Santa Claus, who gave toys to over a thousand boys and girls who attended the party.
"It's gratifying for us, and we're grateful to God for allowing us to bring joy to so many children who can receive a toy with love," said Dr. Antonio Cruz Jiminian, who was accompanied by his son Luis Antonio Cruz, who is also pleased to toast the people's well-being. On the other hand, Elsa Lama stated that joining the Cruz doctors was a great satisfaction because they are serious, honest people and that the games would reach the real children who needed them.
For more than 40 years, thousands of infants have received Christmas toys and gifts, as well as free health check-ups, a work that this family promises to continue for the collective well-being of our people.