The mayor of San Cristóbal requests sanctions for those responsible for the fire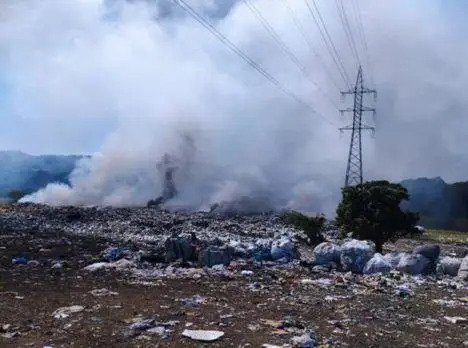 Source: External
The mayor of San Cristóbal, José Montás, requested that an extensive investigation be conducted to determine who was responsible for a fire in the municipal landfill in the community of Ingenio Nuevo, west of the city.
The event caused anxiety among the residents of the area due to the smoke produced, as well as the difficulty in accessing the location for the deposit of solid waste.
The event was described as "criminal" by the head of the local government, who asked the Police and the Public Prosecutor's Office to investigate and bring those responsible to justice.