Environment sows more than 120,000 plants to protect the country's coastal areas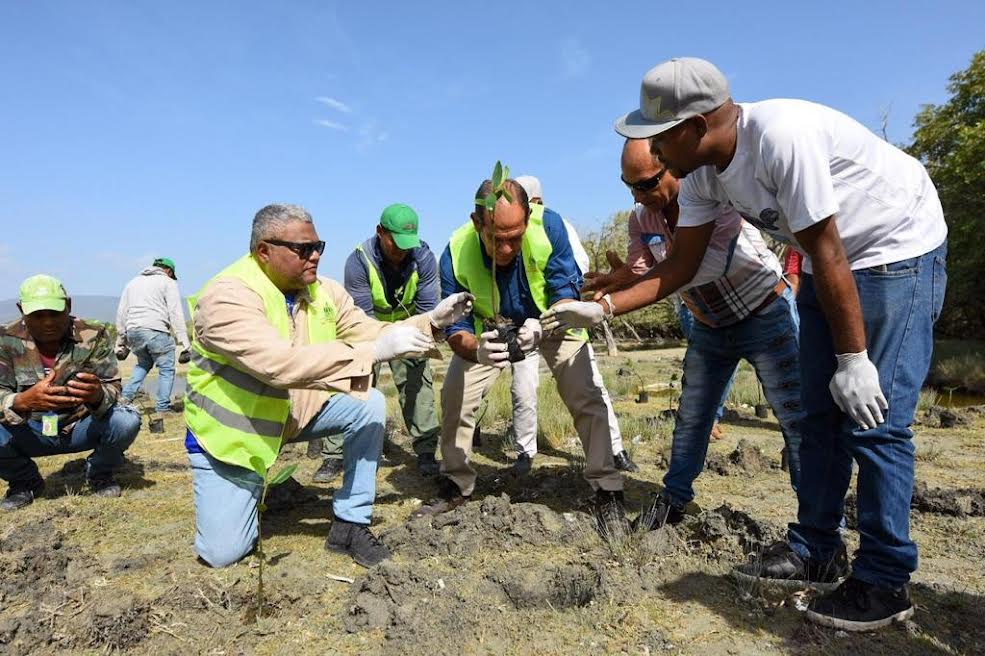 Source: El caribe
The Ministry of the Environment and Natural Resources, through its Vice Ministry of Coastal and Marine Resources, developed important initiatives during the last twelve months, so at the end of the year, it can announce that it has even managed to exceed some of the goals it set for itself.  José Ramón Reyes, Vice Minister of Coastal and Marine Affairs, explained that at the beginning of the year they had proposed to plant some 100,000 coastal plants and to date, the figure reached is over 120,000. In that order, in the period January-December 2022, 98 thousand mangroves were planted, within the Coastal Restoration Program of the Red Mangrove, White Mangrove, and Black Mangrove species, as well as 33,225 other coastal plants, in an area of 181,550 square meters.
Among the spaces impacted by these plantations is the Nigua Ecological Park in Arroyo Itabo, San Cristóbal; Maimon estuary at Iberostar Bávaro, La Altagracia province, Caobita Beach Wetland in Azua; Las Calderas Naval Base, Matanzas and Le Playé, Peravia province; Gold Fountain in San Pedro de Macorís and Bayahíbe in La Romana. Coasters y Marinos also carried out 20 conferences to implement the Shared Local Management Program for the Integrated Management of Coastal Zones, aimed at sectors and key actors involved who play a transcendental role in environmental public policies, aimed at the proper management of the coastal areas in the provinces: Puerto Plata, San Cristóbal, Samaná, Azua, San Pedro de Macorís, La Romana and María Trinidad Sánchez. 700 users of the coastal and marine areas benefited from this program, which has contributed to raising the levels of awareness and sensitivity in the protection and improvement of coastal and marine resources in coastal areas.
Likewise, in 2022, 101,024 mangrove plants and other coastal species were reproduced in the nurseries operated by the Vice Ministry of Coastal and Marine Resources in Hainamosa, Santo Domingo Este, Arroyo Barril, Samaná, and Montecristi. Of this amount, 89,325 correspond to Red Mangrove, and Rhizophora mangle, of which 59,675 have been planted, leaving 29,650 of that species available. In 2022, the Vice Ministry of Coastal and Marine Resources of the Ministry of the Environment also achieved the signing of the Declaration of Intent of the Orlando Jorge Mera Marine Sanctuary by the presidents of the Dominican Republic and Colombia, to direct the process for Compliance with the 30×30 Initiative on Marine Protected Areas.