Santiago Prosecutor's Office highlights the role of the Community Houses of Justice in strengthening the culture of peace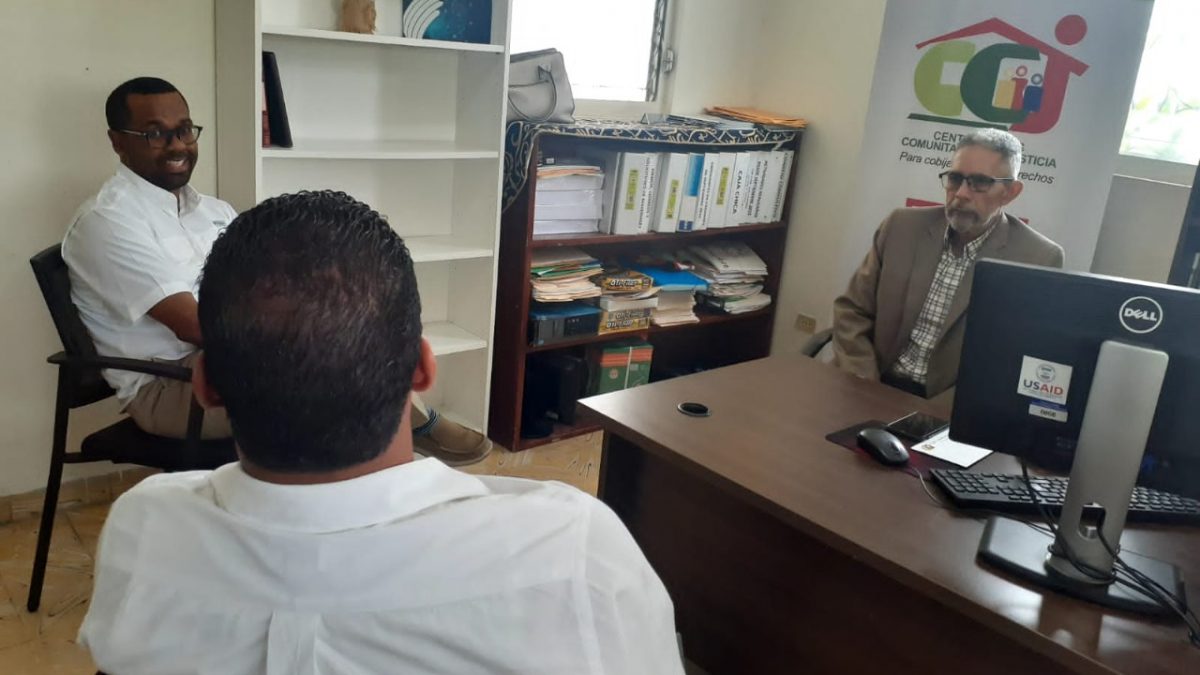 Magistrate Osvaldo Bonilla, head of the Santiago Prosecutor's Office, emphasized the role of the Community Houses of Justice (CCJ) in strengthening a culture of peace by serving as a mediation and guidance center for the resolution of multiple social conflicts. Meeting with the national director of the CCJ, José Ceballos; the director of the CCJ of the La Joya sector, Josefina Reyes; and Dionisio Veras, representative of the Prosecutor's Office, Bonilla stated that citizens are guaranteed the necessary listening and guidance in this space for consultation, education, and promotion of justice and law.
He went on to say that timely intervention and mediation in these differences, which could be of a social, community, family, school, or other nature, help to prevent a crime or an act of violence. Neighborhood, contractual, and community conflicts are resolved in this manner, avoiding submission to justice for fait accompli. In the La Joya sector, the non-governmental institution provided legal assistance to approximately two thousand users in 2022, according to statistics provided by the head of the Public Ministry in Santiago, confirming the importance of these services and their impact on the promotion of a culture of peace.
Osvaldo Bonilla reiterated the Public Ministry's commitment to maintaining continuous interaction with the CCJ, and he believes that other sectors, such as business and commerce, must support this initiative until mediation becomes a culture for resolving conflicts.