"Aquaman" Alfaro and Junior Lake shine in Lidom semifinal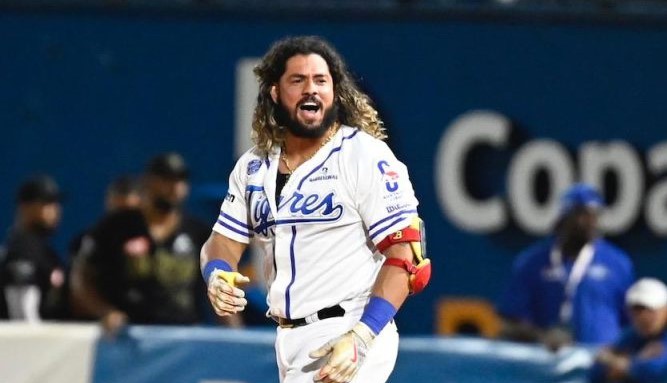 Source: External
Colombian Jorge Alfaro and outfielder Junior Lake stole the show in the postseason of the Dominican Professional Baseball League, connecting on the hits that defined the victories of the Tigres del Licey and the Estrellas Orientales, who remain tied atop the stage that precedes the tournament's final. Colombian Jorge Alfaro drove in the game-winning run in the ninth inning for the Tigres del Licey, who defeated the Gigantes del Cibao 5-4 this Sunday in the continuation of the Dominican winter baseball championship semifinal. The Tigers entered their final at-bat trailing by two runs (2-4) after third baseman Ronny Mauricio's error allowed the Giants to score three runs in the top of the ninth. The blues fought back and tied the game against veteran closer Fernando Rodney (0-1), who was the victim of his defense, as an error by first baseman Yamaico Navarro on a hit by Sergio Alcántara allowed the two runs that tied the game to enter.
With two outs and Alcántara on second base, Alfaro hit a single to right field, allowing the return to leave the Giants on the field and reach the register. Mauricio finished with a run scored and an RBI for the Blues, who played in front of their fans at the Quisqueya Juan Marichal stadium. Wily Peralta pitched five scoreless innings and struck out five batters for the Gigantes, while Cuban Ral Valdés pitched six one-run innings and struck out four batters for the Tigres.
Alfredo Simón (1-0) earned the victory by retiring a batter. Rodney (0-1) lost the game but kept his perfect ERA (0.00) because the three runs he gave up were the result of Navarro's error. Navarro, Cuban Henry Urrutia, Erik González, and Luis Liberato all drove in runs for the Gigantes.