Michel Camilo shares his experience of 40 years of music with 200 Dominican students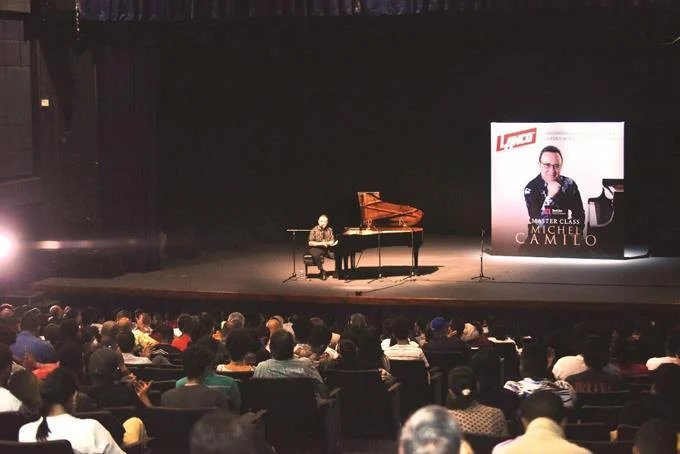 Source: Listin Diario
Michel Camilo, the world's most well-known Dominican jazz teacher, gave a "Master Class" to more than 200 students from the National Conservatory of Music yesterday morning. The classes taught are part of the student's preparation to compete for the Michel Camilo scholarship to study Music at Berklee University in Boston. Camilo shared his knowledge and skills from his 40-year musical career, specifically in jazz, in the "Master Class" sponsored by Lanco Dominicana. "Jazz brings cultures together," said the Dominican pianist, speaking about the importance of expanding harmony in jazz, which he believes increases people's and countries' musical wealth.
Similarly, he emphasized the value of Greek modes, the proper use of the chromatic scale in music, and the importance of consistent practice. During the class, the music teacher said something that, according to testimonies, stuck with the students: "Clothes must be washed at home." In this way, he was referring to practicing the instrument at home rather than on stage. At the end of the class, the outstanding composer invited several students to go up on stage and play their instruments, contributing their observations, advice, and opinions on the student's work in real-time. They performed fragments of famous jazz pieces such as "Blue Monk," "Misty," and others, demonstrating the talent of the young musicians present, who used instruments such as the saxophone, piano, and trumpets to enthrall those in attendance.
The artist explained various musical performance techniques to the students, who applied his recommendations step by step and noticeably improved their interpretation when following his suggestions, using examples on the piano that were applauded by the audience.