Police kill three in the Luperón expansion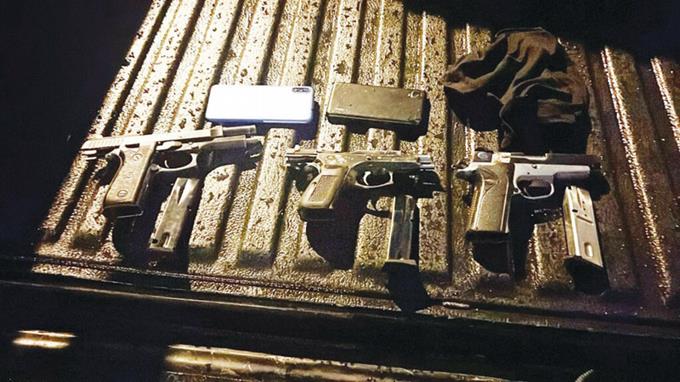 Source: External
"Thank God authorities have already stopped that gang, they have to catch them all," a young man said, explaining that the insecurity in the capital's Luperón expansion causes too much stress. According to the National Police, three men accused of belonging to a criminal gang were killed during a confrontation with police officers on 37th Street in that sector while attempting to arrest them. Adrián Mercedes Duran (El Mello), Brailyn Garcia Martinez (Brian), and an unidentified third person were killed, and authorities claim to have seized three firearms at the scene.
Some residents ignored the press and urged others not to reveal details of the violent act to those who attempted it; while others did offer statements, they said they were tired of the suffocating situation. Residents of the neighborhood and nearby streets, while acknowledging the work of the police, expressed their fear in the face of the sector's crime wave. "You can't even sit in front of the house for fear of the criminals taking your cell phone and hitting you," said a neighbor who did not want to be identified. According to citizens who requested anonymity, the criminals killed were dedicated to following people who engaged in commercial transactions or carried valuables.
"They're not from here; they're from the 27 de Febrero neighborhood," a local explained. The shooting, according to a 37th Street merchant, was prompted by the unscrupulous. "The cops did not shoot first; they asked them to surrender and then fired back," he added. In this sense, the business owner praised the police force's actions in the face of a criminal siege.