Experts assure that Andreína Martínez should have won Miss Universe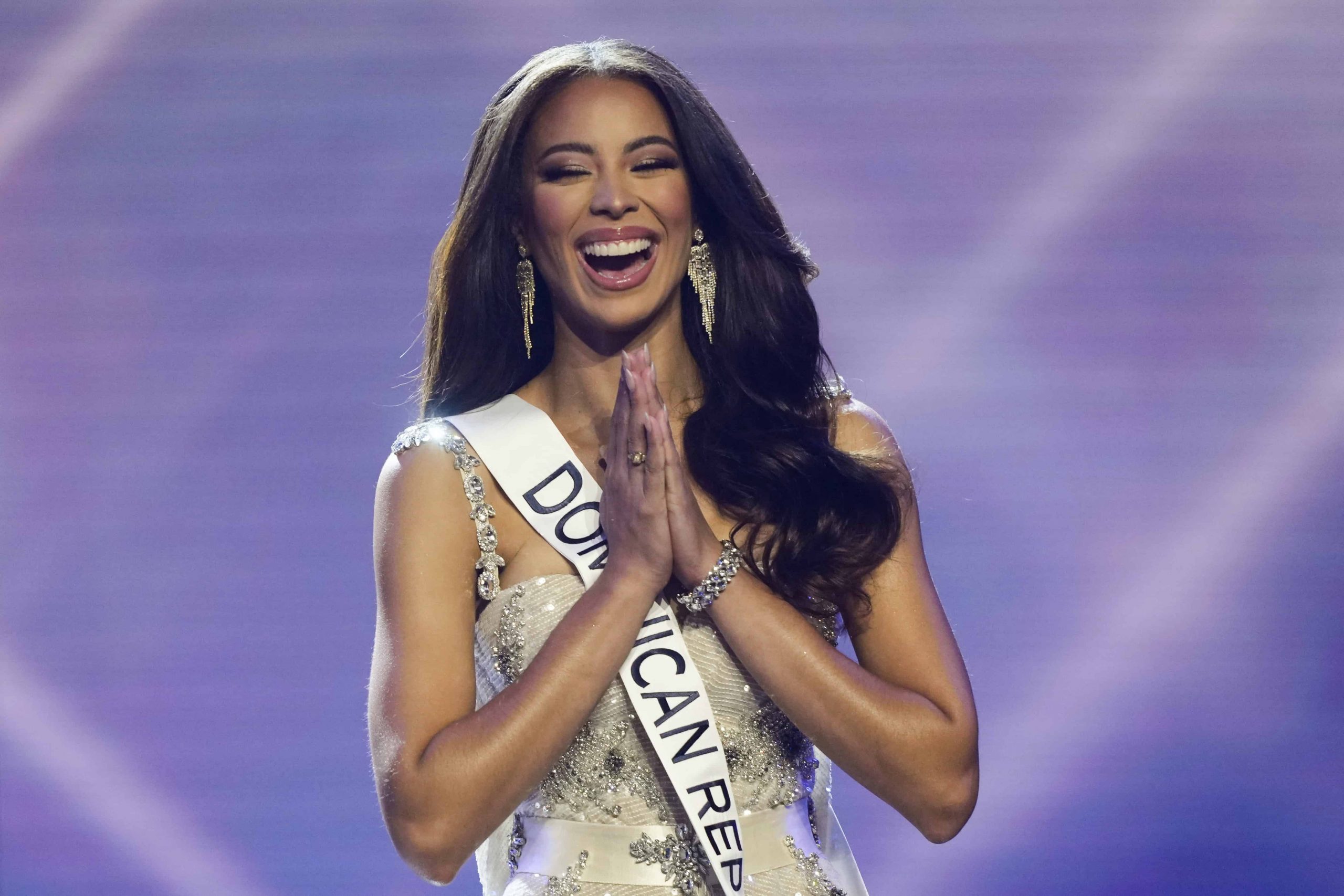 Source: External
Diverse reactions have prompted the decision of the jury, which chose the representative of the United States, R'Bonney Gabriel, as the winner of Miss Universe this Saturday night, in a close competition in which Miss RD, Andreina Martinez, was designated by experts as the favorite to win the crown. Personalities have praised the Dominican's performance, while others have criticized the decision of the contest's judges in New Orleans. Raquel Arbaje, the first lady, praised Andreina Martinez's performance on her Twitter account. "Thank you very much, Andreina Martinez, for representing the Dominican Republic so well in the #MissUniverso pageant and being named second runner-up," she said.
Amelia Vega, the former Dominican Miss Universe, expressed her satisfaction with Andreina Martinez. "I am very proud of our Dominican queen who did a tremendous job because getting there is not easy, they are all winners, so I am very proud of her, like all Dominicans," she said in a live Instagram broadcast. Cardi B, an American rapper of Dominican origin, who shared images on Instagram of the follow-up she gave to the New Orleans beauty pageant, bet on the Dominican, and when it was announced that the American won the first, she did not hide her rage. "I don't know, there was a mistake with that crown, I'm upset, I'm going to bed," Cardi B commented before abruptly ending her Instagram live.
Andreina performed admirably for communicator Miralba Ruiz, but she disagreed with the judges' decision. "Wow…that was disappointing. Not because of Andreina, who did an excellent job". On his Twitter account, beauty czar Osmel Sousa disapproved of the judges' decision. "Shocked," Sousa wrote on his Instagram account. In an Instagram comment, Zoila Luna, the communicator and producer of the show "Solo Para Mujeres," stated that she had not seen a competition like this Saturday in a long time. "Thank you very much, @_andreinamart. I haven't seen competition as masterful as yours for a long time. Intelligent, sober, safe, clean, serene, elegant, firm, and self-assured. I congratulate you; we believed this was your year and you would be crowned. Thank you for focusing attention on the caliber of Dominican participants. Good job, sometimes whoever wins doesn't win… tonight you're the big winner. Congratulations and many thanks!"
Leonel Lirio, the master of fashion and the designer of the typical dress that Dominican Andreina Martinez wore in the first round of Miss Universe, also mentioned the subject in Zoila Luna's profile.