12 Cubans reported to be detained in Haina since December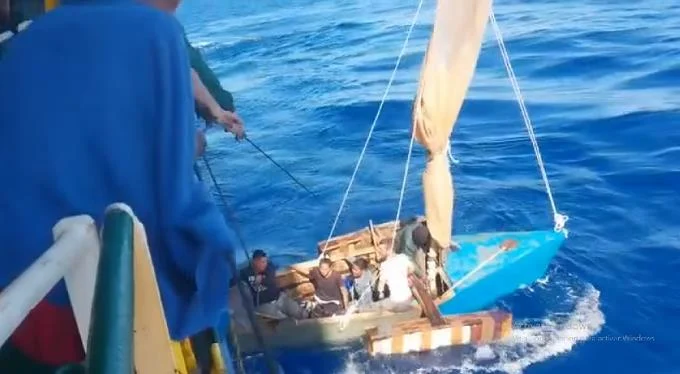 Santo Domingo, DR.
El Diario de Cuba complained that 12 rafters had been detained since December 2022 in the Migration Detention Center of Haina without being able to expedite their extradition due to a lack of resources.
According to the information, a group from the Isle of Youth is composed of Osnier Ramos Morell, 38; Denis Adolfo Mora Claveles, 54; Manuel Antonio Ferran Vera, 38; Osbaldo Hernández Llorca, 43; Ricardo Hechavarría Ávila, 37; and Noriel B. Peña Pérez, 29 years old.
The second from Ciego de Avila comprises four men and two women. Their names are Orleydis Olivet Castillo (32 years old), Norge Llada Fabré (23 years old), Albert Dimet Soler (37 years old), Héctor Daniel Castellanos Ramos (31 years old), Yurisdaimis Torres Martínez (32 years old) and Yarisel Castellanos Jerez (22 years old).
According to the information, the first group planned the trip to Mexico and from there to the United States, "but when we were 15 days into the journey, we were picked up by a Philippine boat, and they never told us they were bringing us to the Dominican Republic. So they locked us in a cabin for three days until we arrived here, and they transferred us to Haina. The treatment here in the Dominican Republic is quite good with respect to the guards."
The newspaper explained in the informative note that it called the Cuban Embassy in Santo Domingo and the General Directorate of Migration of the Dominican Republic on several occasions, "but no one answered the phone."
They also indicated that the Cuban diplomats promised the rafters to help with medicines to face the after-effects of the crossings and the outbreaks of flu and "scabies that they have experienced in Haina" but that they never brought any supplies to the migrants.
"Their situation has been delayed due to their poverty. The Dominican authorities have offered to fly them to a third country to receive them without a visa, but as they have no money to pay for the trip, some of them have been detained for more than 50 days," the newspaper said.