Foreigner arrested with 89 bags, presumably cocaine in his stomach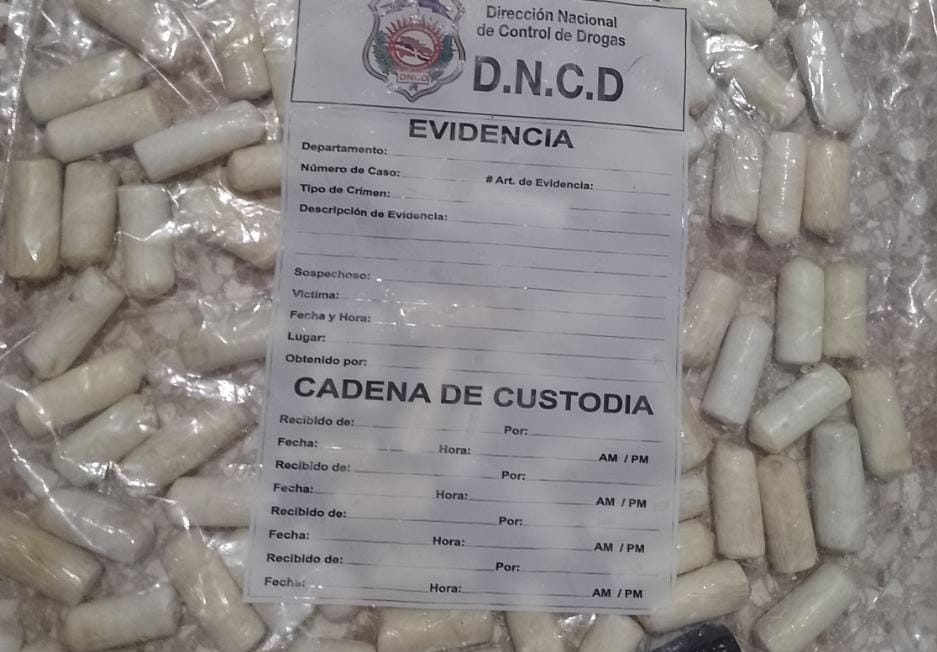 The National Directorate for Drug Control (DNCD) and members of the Specialized Airport Security Corps, supported by the Public Ministry, arrested a Nigerian who tried to leave the country with his stomach full of sachets of cocaine at the Punta International Airport, La Altagracia province. The DNCD agents and military personnel stationed in the terminal detained the 37-year-old foreigner, before boarding a flight to France, Paris, who was immediately subjected to the rigorous protocol that is applied in these cases. The Nigerian, used as a mule for international drug trafficking, was taken to a health center in the province of Altagracia, where he was in the hands of specialist doctors and for several hours he expelled 89 bags of the substance.
The foreigner is in the hands of the authorities awaiting coercive measures in the next few hours, while the Public Ministry and the DNCD continue to expand the investigation to determine if there are others involved in the case. "Official agencies have reinforced security and surveillance work in the country's airport terminals, managing to frustrate several international drug trafficking operations in recent days"
The bags, which weigh more than one kilogram are being sent to the National Institute of Forensic Sciences (INACIF) for the corresponding purposes.