Water trucks paid up to RD$1,800 for water due to drought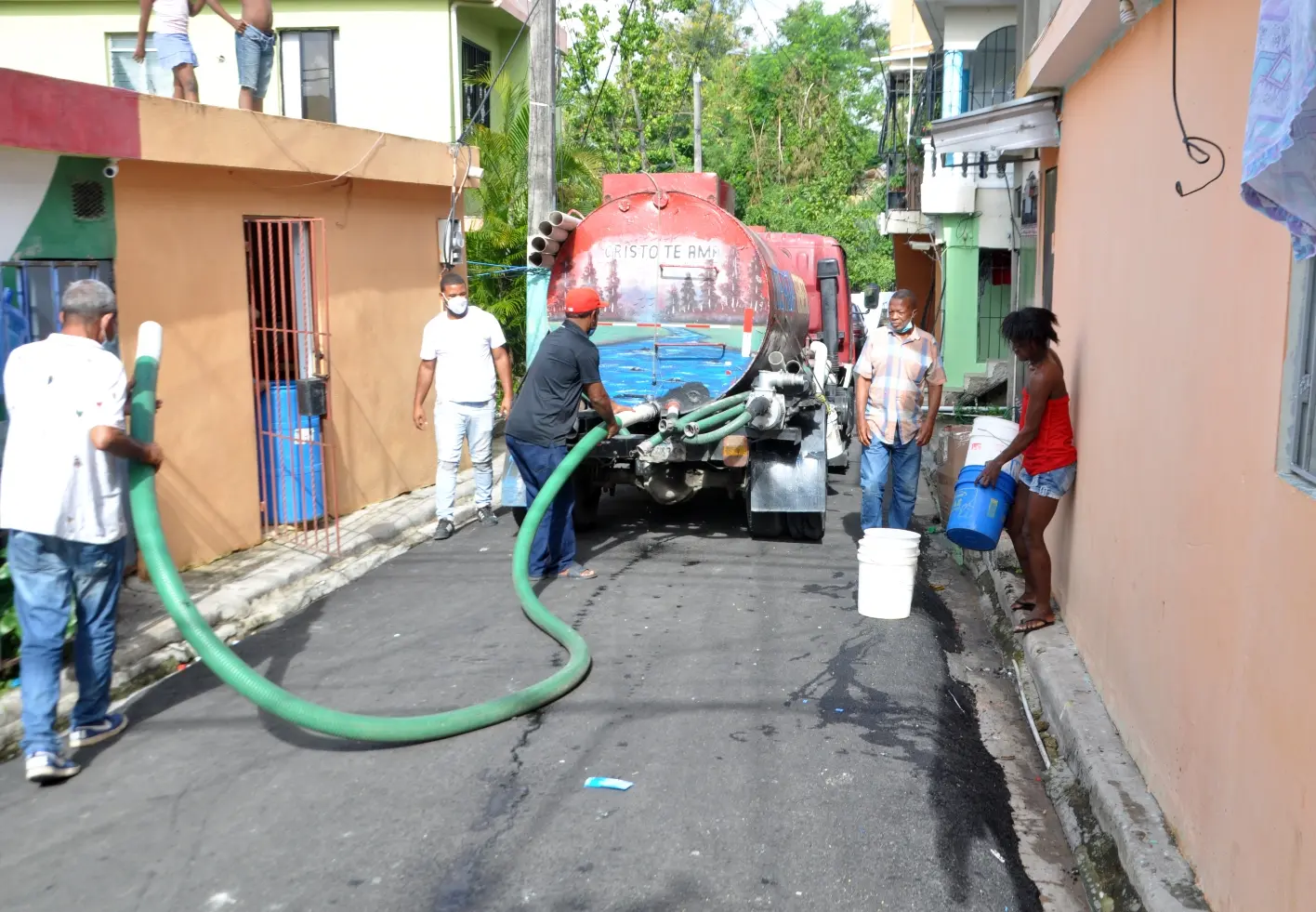 Residents of the Herrera sector in Santo Domingo West denounced that they have had to pay up to RD$1,800.00 for water trucks to get water due to the effects of the seasonal drought affecting the country and which, according to the authority's forecasts, will last until mid-April.
In the sector of Buenos Aires de Herrera, in Santo Domingo Oeste, they say that the supply of drinking water has not arrived for the last two weeks, so they have been forced to go to other neighboring neighborhoods in search of a bit of water which is brought to their homes in demijohns, buckets, and even cans as was the custom in previous years.
Use of water
They denounce that the measure of the Corporation of Aqueducts and Sewage of Santo Domingo (CAASD) to send tanker trucks to the neighborhoods is insufficient, so the private companies have increased this cost service, taking advantage of the situation.
Meanwhile, in the neighborhood, one can observe how those people who wash vehicles and other activities that demand a large consumption of water continue to carry out these tasks despite the call of the authorities to ration its use.
It is recalled that potable water production stands at 346.62 million gallons per day for Greater Santo Domingo, which implies a decrease of approximately 18.53 million gallons per day.