Deputy Rudy Méndez (Ñiñín) is injured in a demonstration in front of the Palace of Justice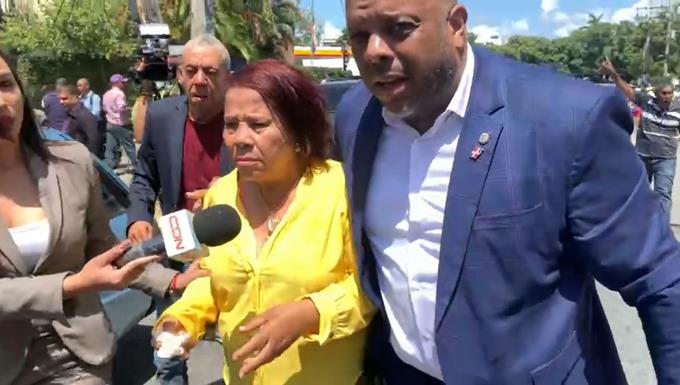 PLD deputy Rudy Méndez (Ñiñín) was injured when a group of protestors and leaders of the PLD party tried to force their way into the Ciudad Nueva Palace of Justice where several former officials are being held, in the Squid corruption case. The demonstrators threw stones at the windows of the Palace of Justice and the Police fired tear gas canisters. Other people were injured. In the case of the legislator, the wound that she presents is on her head. Deputy Luis Henríquez took her to a health center.
Other deputies who accompanied the former Vice President of the Republic, Jaime David Fernández Mirabal, at the demonstration, went to find out about her situation.
Protesters broke windows in front of the Palace of Justice and the police dispersed them with tear gas. The protesters of the political organization expressed their rejection of the arrest of the former Ministers of Public Works, Gonzalo Castillo; of Finance, Donald Guerrero, and Administrative of the Presidency, José Ramón Peralta.