Abinader promises to monitor citizen security weekly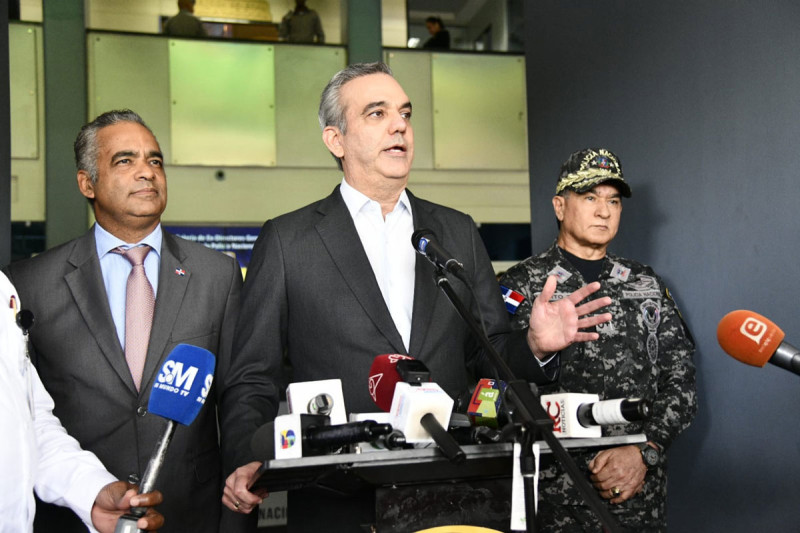 Santo Domingo.- Yesterday, President Luis Abinader announced that further operations against drug trafficking will be conducted, following the recent operation in Santiago. He stated that he will meet with high-ranking police officers every Monday to assess the results of the implemented security plans.
"We are coordinating joint actions, like the one carried out in Santiago last week, to be replicated throughout the country," said President Abinader after a meeting with regional directors of the National Police and the General Directorate of Drug Control (DNCD), along with members of the public ministry.
The President highlighted that the technological platforms implemented over the past 18 months have provided statistical data that pinpoint areas where security needs improvement.
"The crucial aspect is that we are now working jointly and in an organized manner. Every Monday, I will be personally overseeing these cases and the actions taken to enhance citizen security nationwide," he added.
He emphasized that statistics will be reviewed every week to assess the effectiveness of the executed plans and take necessary measures based on the findings.
"The usefulness of statistics lies in identifying areas that require more attention or concentrated efforts. Today, we determined certain locations, but we cannot disclose the full extent of the information," Abinader explained.
He mentioned that specific measures will be applied in the identified areas discussed during the meeting, without disclosing their names or providing specific details.
The meeting, held at the National Police Palace, was attended by Defense Minister Carlos Luciano Díaz Morfa, National Police Director Eduardo Alberto Then, Interior and Police Minister Jesús Vásquez, Deputy Prosecutor and Director of Persecution of the Attorney General of the Republic (PGR) Yeni Berenice Reynoso, Minister of the Presidency Joel Santos, and other officials.