Robberies, homicides and injuries from crime have decreased, according to government statistics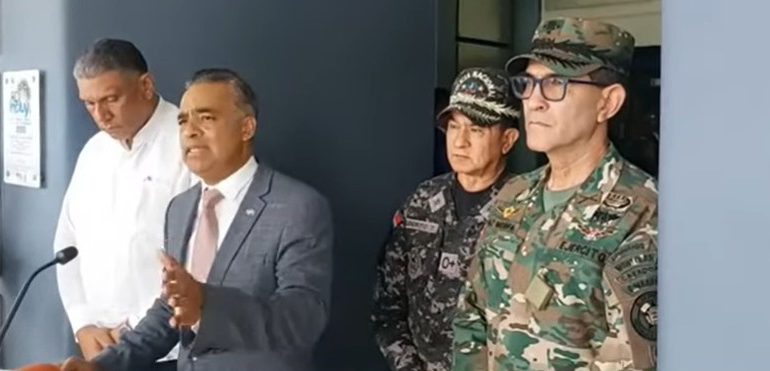 Santo Domingo.- Following the third follow-up meeting on the Citizen Security Plan at the National Police Palace, Minister of the Presidency Joel Santos announced a decrease in robberies, homicides, and injuries resulting from criminal acts compared to the previous year.
Santos reported that, based on a comparison with the first six months of the previous year, robberies have decreased by 16%, homicides by 23%, and injuries by 20%. The meeting, which took place in the Officers' Club Room of the National Police Palace, aimed to identify vulnerable areas and strategize preventive actions to ensure citizen security.
Government officials in attendance included Defense Minister Lieutenant General Carlos Luciano Díaz Morfa, Presidency Minister Joel Santos, Interior and Police Minister Chu Vásquez, Police Director Major General Eduardo Alberto Then, President of the National Directorate for Drug Control (DNCD) Vice Admiral José Cabrera Ulloa, Commissioner for Police Reform José Pepe Vila del Castillo, Deputy Prosecutor and Head of the Prosecution Directorate of the Public Ministry Yeni Berenice Reynoso, a commission of prosecutors, and regional and departmental commanders of the National Police.