Authorities confiscate more than two million cigarettes and arrest 10 people in Puerto Plata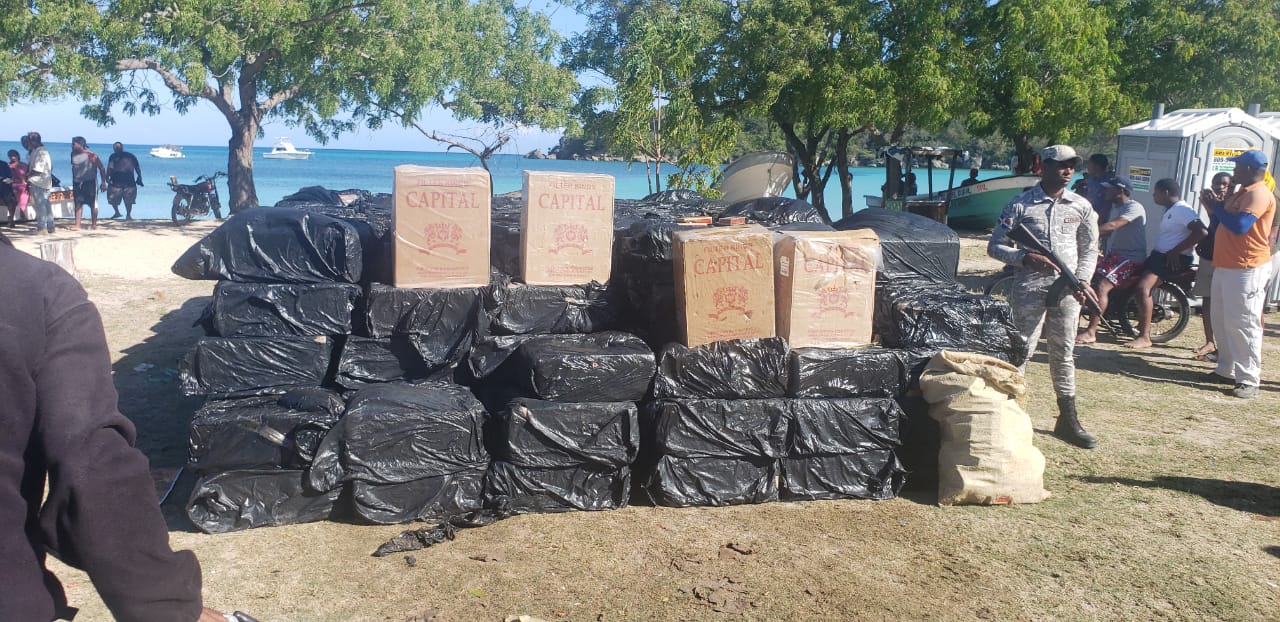 Contraband confiscated
The Navy of the Dominican Republic (ARD) and the General Directorate of Customs seized more than two million "Capital" brand cigarettes yesterday and arrested ten people with contraband who tried to enter the country in a foreign licensed boat intercepted in La Encenada Beach in front of Punta Rucia, Puerto Plata.
In the operation, 2 million 910 thousand Capital brand cigarettes were discovered in the "CHRIS CRAFT" vessel.
The cigarettes were packaged in 291 boxes. The captain of the boat, Margarito Balbuena Vargas, and another nine persons were arrested. They were arrested in an operation by land, aboard a Mack van truck, and also included a Toyota 4Runner SUV, in which the smugglers intended to transport the goods.
The detainees and confiscated merchandise will be delivered in the next hours to the General Directorate of Customs for the corresponding legal actions.