Prison guard is injured trying to flee with a rifle and a revolver in Puerto Plata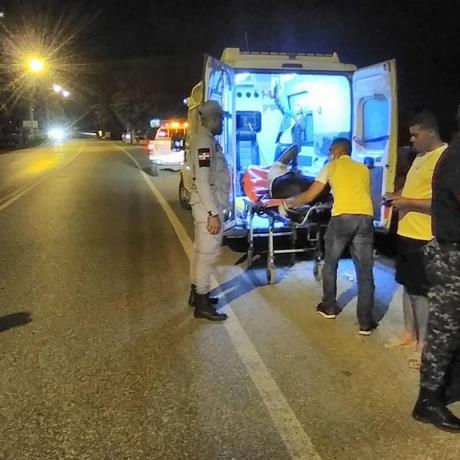 Prison officer Heury Francisco Cruz Sosa. Photo: Eden Dominguez
Puerto Plata
The prison guard, Heury Francisco Cruz Sosa of this city's San Felipe Correction and Rehabilitation Center, was wounded after he fled from the center with a rifle and a revolver and confronted a police patrol.
Cruz Sosa allegedly had been facing family and psychological problems in the last few days; after leaving the center with the weapons, he allegedly pointed a gun at a motorcyclist to rob him of his Gacela motorcycle to escape to Santiago.
When a police patrol pursued him, he tried to shoot at them. He was wounded in the abdomen near the community of Maimón, where he was caught by the patrol and later taken to a private health center in this city, where he received medical attention.
The police report indicates that when questioned, he indicated that he wanted to go to his wife in the province of Santiago.
The police indicated that the San Felipe Correction and Rehabilitation Center director informed that Cruz Sosa was on duty with a rifle and a revolver. He fired several shots at the service post, left it abandoned, and jumped over the wall of the center to an unknown destination.
The prison guard will be brought to justice in the next few hours.