Gays strut their pride in Santo Domingo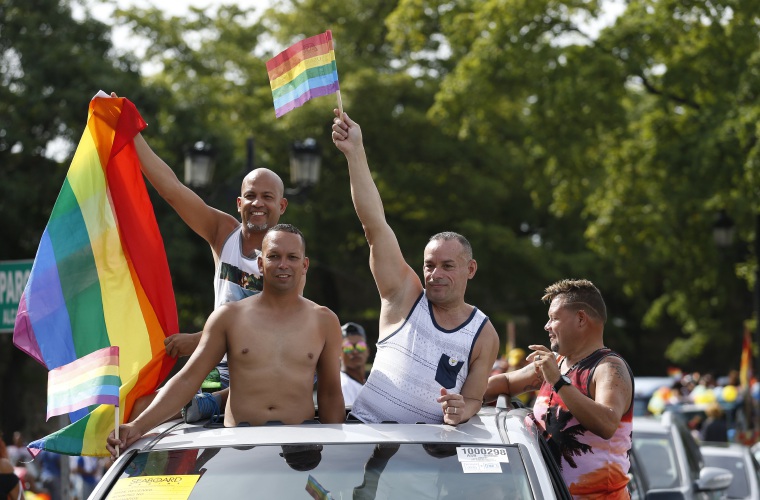 Santo Domingo.- The gay, lesbian, bisexual, transgender, transgender, intersex and queer community (GLBTIQ) held its 11th annual Santo Domingo National Pride Caravan 2018 on Sunday, covering much of Greater Santo Domingo and demanding more guarantees of their fundamental rights.
The gay pride motorcade set off around 3pm and meandered from Caamaño Deñó Av. (Avenida de El Puerto) and finished at a seaside park on the Malecon boulevard, with a concert.
Before the start of the caravan, the GLBTIQ community demanded compliance with the Constitution, which enshrines their fundamental rights.
The activity had the support of the UN System, the US Agency for International Development (USAID) and the European Unión.