Lenny Kravitz shares image after fight scene from filming in Dominican Republic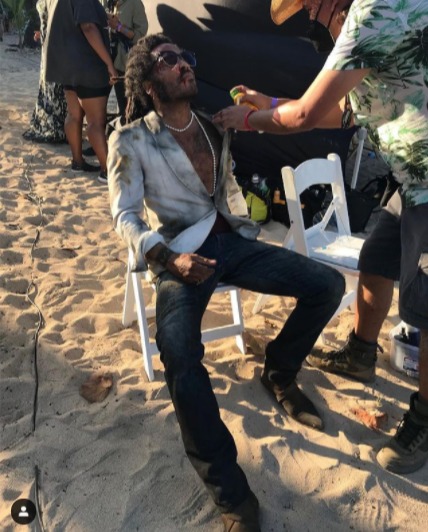 "But you should see the other guy."
"But you should see the other guy," with this caption and a photo that shows him being retouched by the makeup artist team of the movie Shotgun Wedding, where he performs with Jennifer López and Josh Duhamel, shot in the Dominican Republic, the actor and American singer shared the first image of him within the film.
In the film currently being shot in Cabrera, the artist assumes the role of villain, according to US media reports.
Shotgun Wedding is an upcoming American romantic comedy action film directed by Jason Moore from a script by Mark Hammer and Liz Meriwether. Lionsgate Films will distribute the film, and in December 2020, it was sold internationally to the Amazon Prime firm.
The film's plot tells how Grace (Jennifer López) and Tom (Josh Duhamel) must reunite their respective families to celebrate their wedding while the couple goes through what would not precisely be their best moment.
In a totally unexpected way, everyone's life is endangered as the group is taken hostage; From this predicament, Grace and Tom must save their relationship and that of their loved ones.