Dominican Republic's wage of misery marks Labor Day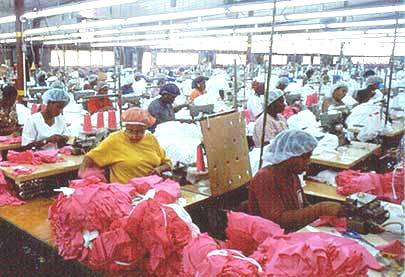 Free zones, champions of misery.
Santo Domingo.- Although the Government and the private sector praised the workers to mark International Labor Day, which is celebrated today, even the special date wasn't enough to spur consensus to increase the country's minimum wage, some as low as RD$8,000 (US$160) monthly.
President Danilo Medina yesterday greeted "all the men and women who with dedication try, with their daily productive tasks, to strengthen the ideals of progress and constant development of our Homeland."
He said the results generated through the union of all productive sectors leads to the construction of a better country.
"The most relevant, on this Labor Day, is to appreciate the contribution of all, as far as possible, to unite in a praiseworthy effort of solidarity, to materialize the project of the country that our liberators dreamed of."