Tonight's game decides Dominican Winter Baseball playoffs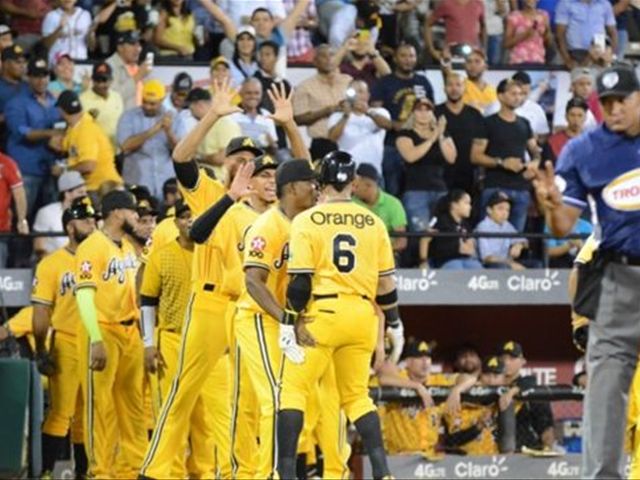 Santo Domingo.- Santiago's Aguilas and SantoDomingo's Leones Thursday night advanced to the Dominican Winter Baseball playoffs,beating San Francisco's Gigantes and San Pedro's Estrellas respectively.
Moreover, La Romana's Toros exited thechampionship with a 3-2 win over Santo Domingo's Tigres at La Romana.
The Estrellas and the Gigantes will play in SanFrancisco today Friday when San Pedro's team seeks to clinch the final spot on thewinner baseball playoffs.
The game will also decide the champion of theregular season, between the Gigantes (26-23) and Tigres (26-24).