ADTS- and Banco Lafise signed an inter-institutional medical travel agreement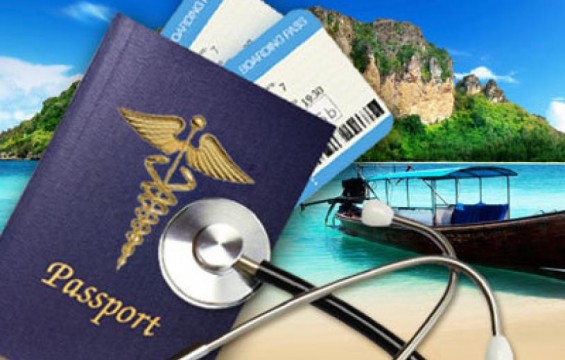 ADTS and Banco LAFISE sign medical travel agreement 5 (100%) 1 vote
The Dominican Association of Health Tourism -ADTS- and Banco Lafise signed an inter-institutional agreement to strengthen the scope of medical travel in the Dominican Republic.
The accord aims to encourage international patients, from cities and countries where Banco Lafise has offices, to access healthcare in the Caribbean country.
Dr. Alejandro Cambiaso, president of the Dominican Association of Health Tourism and Edgar Ivan del Toro, general manager of Banco Lafise, consolidated the agreement that creates a structure that also facilitates loans for local patients and international patients to finance medical, dental, and aesthetic treatments.
The signup is of great importance for the Dominican Republic's intention to reach thousands of medical travelers in the United States and Latin America.
Banco Lafise has offices in:
North America – Miami (Florida), and Mexico
Europe – Madrid
Caribbean – Dominican Republic
Central America -Costa Rica, El Salvador, Guatemala, Honduras, Nicaragua, and Panama.
South America – Colombia and Venezuela
"We provide advanced financial solutions for the requirements of institutions, companies, and individuals, supporting the development of communities and countries", as noted in the bank's mission statement.
According to Dr. Cambiaso, "financial support will also be promoted for the acquisition of modern technologies, medical equipment, software, and continuous improvement processes."
The potential improvements include international accreditations and training aimed at strengthening the quality, innovation, and competitiveness of the health and tourism sectors.
Banco Lafise reach
Del Toro reported that Banco Lafise has branches in the United States, Europe, and also covers several countries in the Caribbean, Central, and South America.
They have 210 offices and more than 4,000 employees, with banking assets over 4,000 million dollars.
According to Banco Lafise, their reach "allows us to generate high value-added businesses locally and internationally and expand their clients' markets."
About ADTS
The Dominican Health Tourism Association is a non-profit organization that favors best practices in the health and tourism sectors, encouraging all actors to seek local and international accreditations, productive linkages, quality and safety of service delivery.