Brunei Hotel Boutique opens its doors in Boca Chica with helipad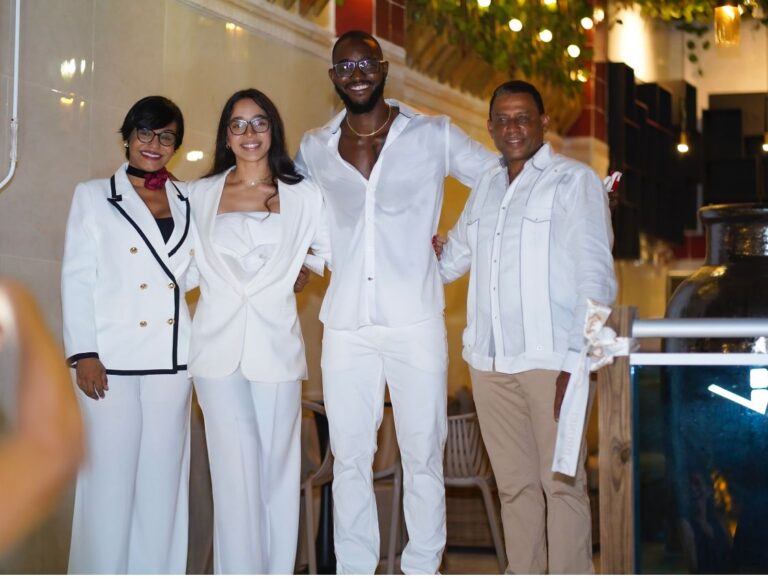 Boca Chica.- The Brunei Hotel Boutique, nestled in the charming locale of Boca Chica, was meticulously designed to offer an idyllic retreat for families and friends, encapsulated by its motto, "It is an abode of peace."
During an inaugural ceremony to introduce the hotel's services, Ylka Taveras, the executive director, emphasized its distinctiveness as a sanctuary of freedom and tranquility, capable of soothing both mind and spirit. She conveyed gratitude to God on behalf of the owners, Perla Álvarez, renowned Cuban baseball player Yadier Álvarez, and landowner Mr. Arturo Zorrilla, for enabling them to establish a luxurious haven for their esteemed clientele.
The hotel boasts an enticing gastronomic selection, featuring a diverse array of exquisite à la carte dishes and bars offering an extensive menu of both national and international beverages, complemented by an impressive wine collection from various corners of the globe.
Taveras elaborated on their offerings, "We have a 24-hour restaurant, the Brunei restaurant, 24-hour bars, lobby bar, and Brunei bar. Our services encompass a sauna, a 24-hour gym, a swimming pool open until 3:00 am, areas for cycling, basketball, four-wheeling, tennis, a Kids Club, a fishing area, a playground, beach excursions, private rooms, live seasonal shows, and Wi-Fi access."
The Brunei Hotel Boutique features 12 Caonabo Suite rooms, each offering views of the pool and garden. These rooms are equipped with amenities such as a minibar, television, Wi-Fi, air conditioning, a safe, and an iron, with a maximum occupancy of up to 6 people.
Additionally, there are 7 Junior Suite Guarinex rooms, affording delightful garden views, and equipped with the same modern conveniences. These rooms are designed for a maximum occupancy of 2 people.
For guests seeking the Villa Caya coa-type rooms, there are 5 available, also with garden views and standard amenities. These rooms accommodate 2 to 4 people.
The hotel's crowning jewel is the Villa Deluxe Anacaona, spanning two levels and comprising 4 rooms. This spacious villa includes a private pool, an expansive garden, a terrace, a balcony, a private bar, billiards, and living areas, along with essential amenities such as Wi-Fi, television, air conditioning, a safe, and an iron. The Villa Deluxe Anacaona can accommodate up to 12 people, with a minimum requirement of 6.
Taveras also shared that the hotel, conveniently situated just half an hour from the National District, provides a stable area for guests who relish horseback riding on fine-gaited horses and yearn to immerse themselves in nature. Furthermore, the property boasts a heliport, adding to the convenience and accessibility of this tranquil oasis.