The Haitian government rejects "Barbecue's" request for negotiations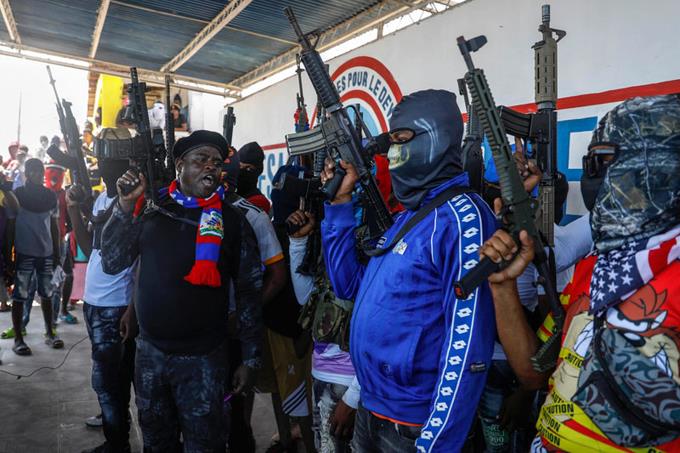 Source: Listin Diario
Jimmy Chérisier, alias "Barbecue," the small but mighty leader of the G-9 gang brotherhood, yesterday conditioned the release of the Varreux fuel terminal to an amnesty for its members, the revocation of search and arrest warrants, and a place for the representative in government. When presented with this difficult request, the government gave the gang leader a resounding "no," making it clear that it was unwilling to negotiate with organized crime.
Ricard Pierre, the minister of planning and external cooperation, delivered the official response from the regime. Pierre stated clearly, "The government refuses to negotiate with the gangs," as reported by the media in the capital. A few days after allegations of contact with the head of defense, Enold Joseph, surfaced, "Barbecue," which had sworn to stay in the facilities if Ariel Henry did not resign from his position, changed its focus.
In light of this, the minister, whose businesses were attacked and set on fire during a wave of unrest that began this week, later denied dealing with the group of gangs' leaders.